Roving Classical Commedia University* Events
Commedia dell'Arte Intensives
---
"In difficult times, one of the highest achievements is to bring a smile ... some laughter to another and relieve worries and concerns for a time. Performers, players, actors, dancers, and all artists, are the reflection of, and a relief to our world. Our society. Our Culture. Stanley Allan Sherman
co-produced with
Mask Arts Company www.maskarts.com
"Anyone can open the drawer marked Commedia dell'Arte,
but, having opened it, how does one know what to choose from it."
Carlo Mazzone-Clementi 1974


Roving Classical Commedia University* (RCCU*)
RCCU teaching Classical Commedia dell'Arte since 2001 as close to its original form as we believe it was performed in the 1500s to 1600s. Participants discover and develop their personal historical Commedia dell'Arte traditional characters, style with their individual qualities.

Covering the basics of the northern Commedia dell'Arte
Areas of concentration:
Commedia dell'Arte characters
History of the characters; their movement and gestures, improvisation, lazzi, mask work, mime, physical skills, prop manipulation, rhythm, scatology, scenario work, and more; all integrated.
Arlecchino
Pantalone
Dottore
Capitano
Brighella
Lovers

Women of the Commedia dell'Arte
Scenario & Improvisation
Much of the scenario and improvisation work will be from our own translation of four Flaminio Scala scenarii* we believe were performed by the legendary Gelosi Company 1572 to 1604, plus an anonymous scenario from 1611 we recently discovered.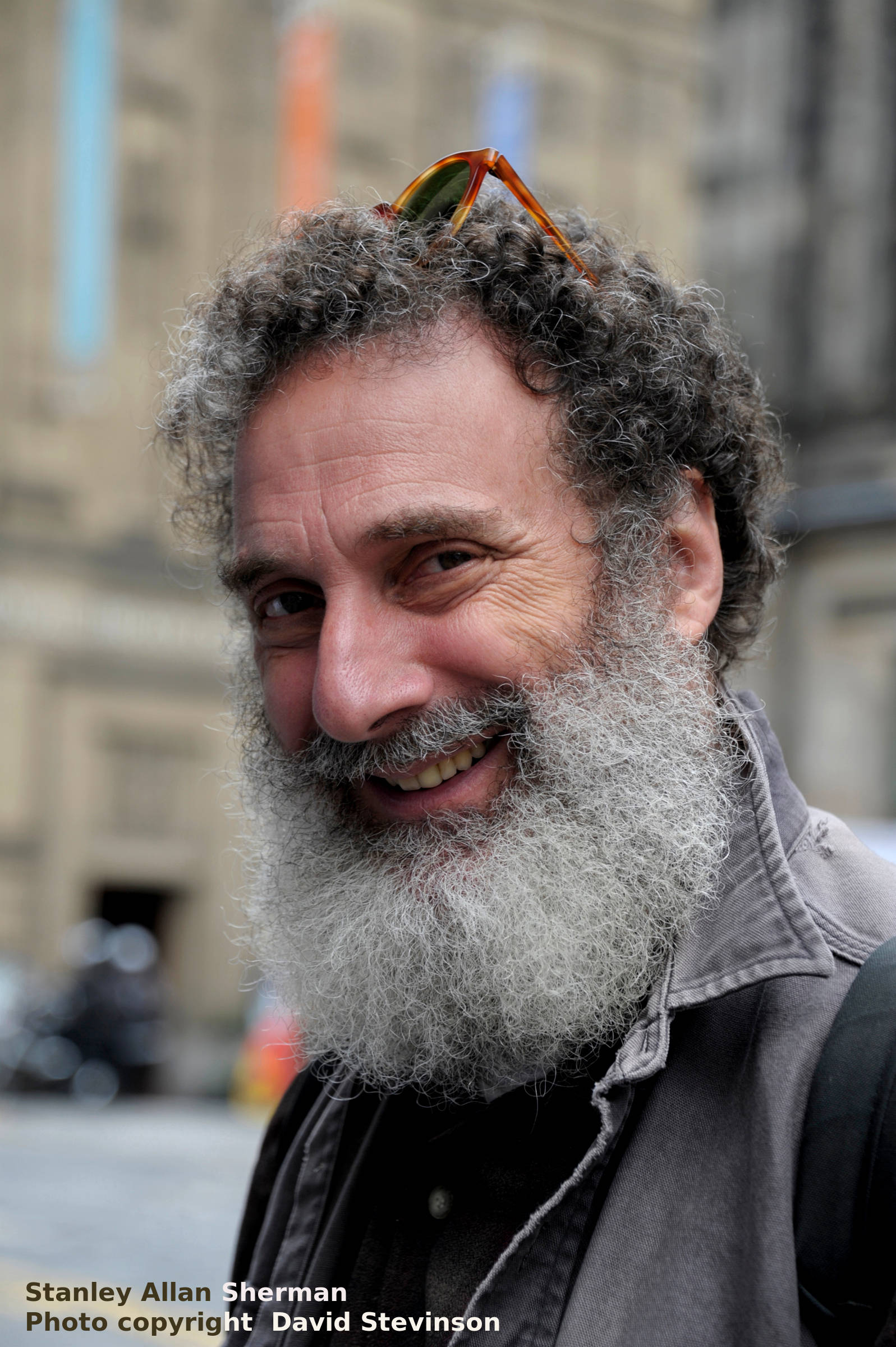 taught by master teacher director artisan
Stanley Allan Sherman
about Stanley
Special Guest Teacher

Michela Musolino
Michela is a Sicilian-American folk singer known internationally, who specializes in the traditional and contemporary music of Sicily. She will be teaching Sicilian and Southern Italian tambourine.Michela-Mousolino.htm

.................... .


212-255-2882
e-mail commediau.com
Schedule subject to change

Academic credit:
For students or teachers seeking academic credit please discuss the possibility with your academic advisor about receiving credit as independent study. Teachers seeking CEU's, please speak with your administration about receiving credit for this non-accredited workshop. We are happy to help you with any documentation you will need. A public school teacher has receive credit for our workshop.
NYC workshop housing options:
Bed & Breakfasts, Sublets, Roommates, Hostels, YMCA's & More

(*Totally Unaccredited)
---
Guest teachers & artists that work with us
Because the Commedia dell'Arte actor is diversely talented, RCCU* brings in talented guest artists and teachers that specialize in specific areas for our week long or more intensive. Sometimes as surprise guests for our short workshops.
Meggi Sweeney Smith with the New York Baroque Dance Company, teaches acrobatics and dances the Commedia dell'Arte actors performed in Northern Italy in the late 1500's.
Paul Shipper's Grammy Nominee, concentration is on voice production and diction for both speaking and singing, and playing simple instrumental music from the Commedia dell'Arte period using both wind and string instruments. Of course students also discover how to use these instruments as props.
Keith Nelson is cofounder of the Bindlestiff Family Cirkus, performing world wide. Keith is a master teacher of prop manipulation.
Michela Musolino is an Italian singer, musician and folk dancer. She will be teaching Sicilian and Southern Italian tambourine.
A certificate will be presented to students on the completion of the three weeks intensive workshop.
New York NY
* scenarii, plural for scenario
---
Even your back has expression! Honing this level of your artistry, discovery and growth; unlocking freeing your originality; exploring neutral and metaphysical masks; strengthening mime, movement, rhythm, risk, joy and play = three new unique workshops, July in NYC.
Stanley Allan Sherman

master teacher director artisan:
Stanley Allan Sherman
In the spacious salon of CENTRO ESPAÑOL 239 West 14 St, NYC
Neutral Mask - Metaphysical Mask Lab
Jacque Lecoq - Neutral Mask
Carlo Mazzone Clementi - Metaphysical Mask
Exploring using both masks. Exercises from our two great movement theater pioneers, plus ones we have developed.

Neutral Mask - being one in the moment.
Metaphysical Mask - a constant state of becoming.

Discovery on multiple levels, openness, stimulating truthful performance, economy of movement, intention becomes an act, superfluous gesture - exposed, awareness, connection with the soul of the actor/performer, thought becomes a deed and more.
Stanley Allan Sherman created a Metaphysical Mask with and for Carlo Mazzon-Clementi. With Peter Kors we explored Carlo's used the Metaphysical Mask. Because of these labs Stanley has exchanged information with others in Europe and the United States that use the Metaphysical Mask, including Ole Brekke that has replace the Neutral mask with the Metaphysical mask at The Commedia School.
These are pioneering investigative labs, now we are adding the Neutral Mask. This work is quite amazing and helpful with many ways.
Mime - Movement - Rhythm
are theater elements touching all areas, we'll play with and explore. Mime for almost every area of stage, essential movement exercises and rhythm making everything come alive. Vital techniques, point fix, creating an imaginary object. More than just technique creates illusion - there is an element where suddenly magic, it actually seems like the object is there. If you can create an object, you can create a world that you step into from the moment you begin.
Rhythm "timing is everything". When I was at Ecole Jacque Lecoq's 1970 -72, a friend Richard Hayes-Marshall said to me, "Stanley I think one of the things we need to discover is our own personal rhythm. We each have a different personal rhythm" Have been playing with this since then and Richard is right. Finding your personal rhythm makes everything you do better, from voice to walking down the street.
Creating Original Material
Beyond devised theater; discover how to create bits, lazzi and a full original show.
Creating your own piece of theater, dance theater, lazzi or bit is a joy, an adventure and can be the difference in making a creative fun living.

Have made my living performing my own original material, directing and developing others, in movement theater, clown theater, dance theater and music, I know how to create and develop full performance shows and material. Your original piece of theater has several elements. You bring your training, technique, love, passion, joy, fun and ideals that will become your piece. You will explore, discover secrets and original creation techniques that you will be able to use your creative life time.
Lazzi - Bit
Lazzi in the Commedia dell'Arte is the bit of business that is set. A Lazzo can be physical, musical, vocal - verbal - singing, instrumental, prop manipulation, mime, dance, involve food... and a combination of these.
This workshop/lab will be devoted to you coming up with your original lazzi, bit, short theater or dance piece or full show.
Stanley Allan Sherman - Bio, Reviews & Client Quotes
please call for workshop registration, information,questions
.................... .


e-mail commediau.com
212-255-2882
Top of the page
---
"In a 1970's article I read about a mask maker in Bali that put souls into the masks he made for use in their rituals but not the ones they made to sell. Part of the art of mask making is to be able to put a soul into your mask".
Stanley Allan Sherman
Mask-Making
Leather Clown Nose making workshop
$200
Includes all material, tools and supplies which you get to keep plus an extra piece of leather to make a nose on your own.
Two sessions about 2 1/2 to 4 hour each. Other days are possible if there is interest. For detailed information about the custom fitted clown noses class go to http://www.maskarts.com/maskartsclown.html

Mask-making classes will run on a flexible schedule during July mainly in the mornings starting at 9:30 AM. Class can be from 1 to 4 hours depending on what stage in the process we are at. Afternoon and evening classes are also possible.
All mask-making classes covers:
Design development
Sculpture of the mask
Mask Making Technique for Paper or cloth, neoprene latex and or leather Materials, supplies tools and where to get them or how to make them
Paper & Cloth Meche
$325
This class includes all your basic supplies, paper, clay, tools and glue. Students can bring in cloth for cloth meche.
Neoprene Latex
$450 (take both Paper and Cloth Meche and Neoprene Latex $595)
This class includes all your basic supplies, clay, tools, mold making material, neoprene latex and some finishing materials. People are free to bring in special paints and other finishing materials. This class includes how to put in hair.
Leather Mask Making
In the mornings and sometimes in the afternoons
$1,945 (take all three mask making classes $2,275)
This class includes some of your basic supplies like clay, some sculpture tools, master mold making material, some leather and some finishing materials. Part of the class is buying your own leather tools and some optional finishing tools. Buying and making tools and supplies is part of this class.
It is common for student to take their clay sculptures home with them to work on them.

taught by:
Stanley Allan Sherman
bio, reviews & client quotes
Contact Stanley
212-255-2882