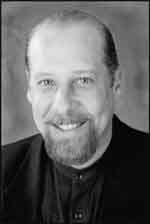 Roving Classical Commedia University*
Guest Artist & Teacher
Paul Shipper
Paul is a singer, instrumentalist, actor and opera director. A former faculty member of Mannes College of Music and the New School, he is a founding member of the renaissance music ensemble, Ex Umbris, and the baroque group Ensemble Viscera and he currently works extensively with Apollo's Fire and El Mundo. Paul has toured in all 50 states and 17 countries with Tragicomedia, The Harp Consort, The Mark Morris Dance Group, and The New York Baroque Dance Company among many others, and brings his expertise teaching voice and music.
In the opera world he has sung feature roles from Monteverdi to Berlioz, and devised gestures and stage direction for The New York Continuo Collective, Juneau Lyric Opera and colleges and other regional opera companies.
Paul can also be heard on more than 50 CDs, the soundtracks of various bad horror films, and along with fellow Ex Umbrians, in Showtime and PBS mini-series and educational programs.
Instruments which Paul Shipper plays
Renaissance lute, Baroque & Renaissance Guitar,
Cittern,
Theorbo,
Baroque Flute,
Recorder (masters degree),
Whistles,
Shawm,
Bombard,
Renaissance Bagpipe,
Pipe and Tabor,
Tambourine,
Frame Drums,
Side Drum,
Bones,
Castanets,
Scacciapensieri
and Paul Sings Bass